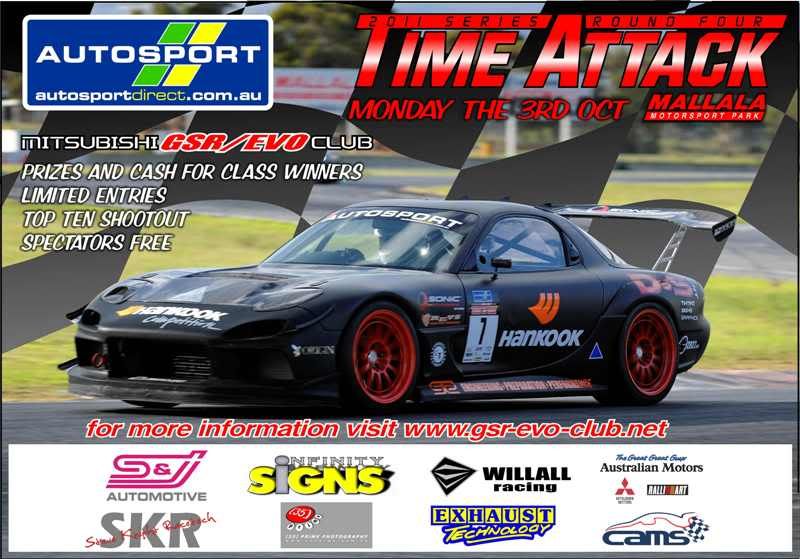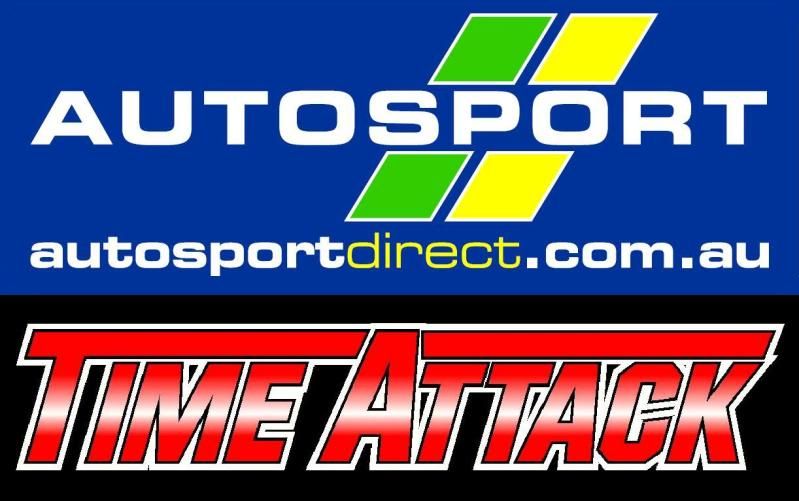 Autosport Time Attack Round 4 2011
The Mitsubishi GSR/EVO Club Present the FINAL Round of the 4 part South Australian Time Attack Series 2011, proudly supported by Autosport.
The event will be held at Mallala Motor Sport Park on Monday (Public Holiday) 3rd October 2011.
Autosport Time Attack Round 3 will be limited to
ONLY 40 entries
.
Competition will be based on timed hot laps with ample opportunities to attain a personal best.
The 2011 series will to deliver dynamic levels of competition with Modification Classes and DOT Tyre Restrictions!
Local Tuner Houses will again battle it out for workshop honours and the outright round win!
Introduction of Pro Class; CASH Prizes; and NOW a 4th Time Attack event squeezed in the calendar; there is a more for competitors and spectators!
Trophies for ALL Classes, privateers are welcome and catered for.
Competitiors must have a minimum L2S or L2SJ CAMS Licence and CAMS Car Club Membership to enter. Click
here
if you do not have these items.
All Tuner Houses and Businesses are welcome to compete in the Autosport South Australian Time Attack Series 2011. Please contact
entries@gsr-evo-club.net
for further details.
For all information on Autosport Time Attack Round 4 October 3rd 2011 please view
here
.
Time Attack Sponsors
Autosport
Steve Knight Racetech
Infinity Signs
Willall Racing
S & J Automotive
Australian Motors Mitsubishi
Exhaust Technology
---
Autosport Time Attack Round 4 2011
Autosport Time Attack Round 4 2011 ENTRY FORM
Autosport Time Attack Round 4 2011 SUPP REGS