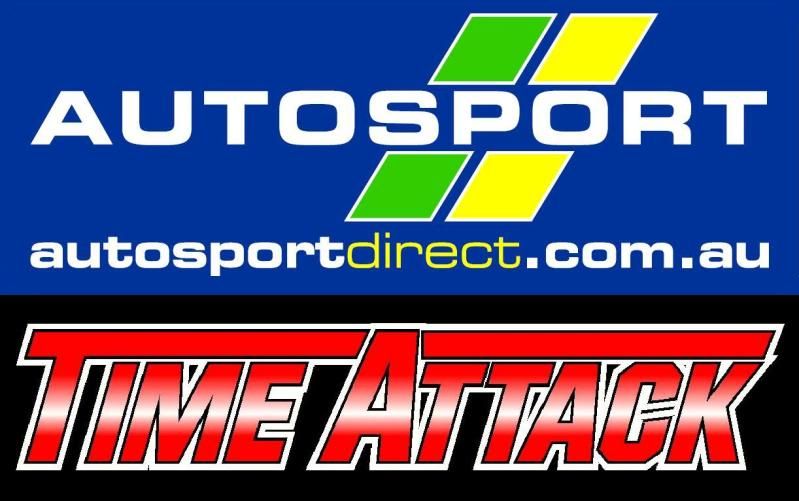 Hi Punters, just a few words of advice regarding pre-track day preparations.
There is no such thing as checking and re-checking items under the hood and under the car too much, especially when it comes to preparing your pride and joy to be put through it's paces at the track. The amount of constant boost, blow-by, engine bay heat, high oil & coolant temps, brake & driveline heat plus wheel bearing side forces, all placed on your biggest or second biggest asset (that is already a money-pit) can not be matched by any form of driving on public roads, no matter how cool you think you are through the Adelaide hills. So below are a few items that are well worth a look prior to and during an event:
- Tyre pressures cold/then again as you arrive at the track (recheck after each sesssion) only make small changes if trying different presurres to improve grip.
- Tyre condition, naturally tyre wear is accelerated to a massive degree at the track, if you are feeling/hearing understeer, it would be advised to consider rotating the tyres throughout the day.
- Wheel bearing movement, take each pair of wheels off the ground (use vehicle stands) check for in & out movement at the top/bottom of the tyre, keep in mind that some after-market shocks can have movement here, so watch where the "play" is.
- Disc rotor condition, use common sense to decide if the rotors still look servicable, but keep checking this through-out the day, (look for cracks).
- Pad life, again common sense and constant monitoring here, but keep in mind the last 25% of pad thickness disappears at 3 times the rate of a new pad, with most brake pad types, plus the inner pads can be up to 10% lower than the visible outer pads.
- Brake fluid, remember as pads wear down the fluid level becomes lower. Bleeding equipment is worth taking as it may be needed throughout the day.
- Brake hoses, make sure ALL brake hoses are secured to body and strut similar to OEM, every brake hose failure that I have witnessed has been an aftermarket part, and in some cases poorly secured to an aftermarket strut, lowered cars with slightly longer hoses can also allow interfernce with rims/tyres at some steering angles.
- Engine Oil level, make sure it is right up to the Full mark and check it throughout the day (especially if its a Subie).
- Driveline fluid levels + coolant, common sense here too.
- Boost hoses, large & small, tighten hose clamps of the big guys, and be VERY wary of the small ones, especially any that have a "T" piece of them for EBC's or gauges etc. The small Fuel Pressure Regulator one is usually a very firm fit from factory, but can come astray with increased boost over time and if undetected for even a lap, can do severe engine damage. On many cars this has no barb on the manifold and FPR fittings where the hose goes on. Zip Ties can clamp it better, but can also break the original seal that the hose has on the fitting, be aware of this, also Silicone can be unreliable with oil contamination, so if going this way choose silicone that is smaller ID than the fitting. The same also goes for any OEM wastegate control or EBC hoses.
- Air flow sensors, it is wise to clean your AFM every 15,000 km, this can be done with carby cleaner, in the direction that the air travels over the sensor.
- Fuel Level, the better your tyres and brakes are, the earlier that you will see fuel surge, Subies have the pick-up on the Right and can surge as early as 3/4 tank at Mallala, surge is a momentary lean mixture and can be extremely damaging for your engine, not to mention your lap time!
These are just a few tips from our Motorsport experiences, please feel free to call us at S&J 8277 2222, if there are queies or concerns regarding prepping your AWD machine.
Regards,
S & J Automotive
http://www.sjautomotive.com.au