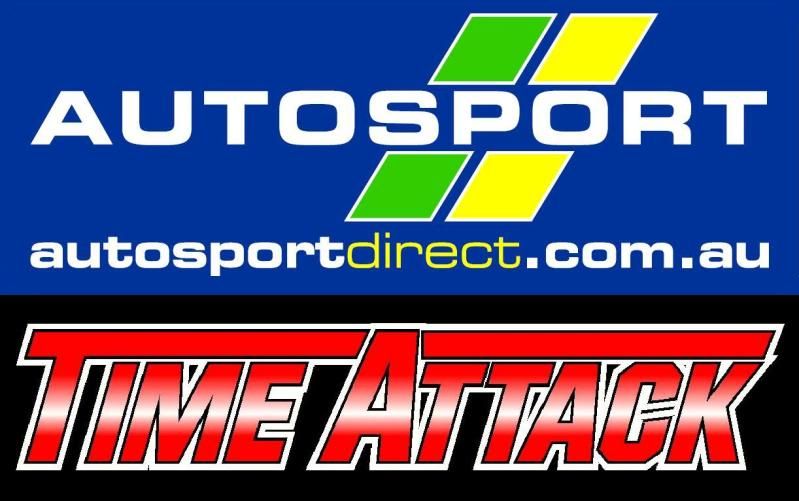 Autosport Time Attack Round 1 - PROVISIONAL RESULTS
1:14.562 - Car #2 - Mark Jantke - Nissan Skyline R32 GTR - OPEN CLASS
1:15.680 - Car #77 - Andrew Tessari - Mazda RX-7 - CLUB CLASS
1:15.721 - Car #727 - Michael Willis - Mitsubishi Evo 9 - CLUB CLASS
1:15.810 - Car #51 - Steve Lightfoot - Clubman - OPEN CLASS
1:16.315 - Car #3 - Shane Carroll - Mitsubishi Evo VI - CLUB CLASS
1:17.725 - Car #14 - Ryan Probert - Nissan Silvia S14 - CLUB CLASS
1:18.236 - Car #553 - Tim O'Daly - Porsche GT3 - CLUB CLASS
1:19.125 - Car #32 - Daniel Crisa - Nissan Skyline R32 GTST - STREET CLASS
1:19.469 - Car #53 - Amelia Eime - Porsche GT3- CLUB CLASS
1:19.641 - Car #30 - Evan Harvey - Mitsubishi Evo VI - STREET CLASS
1:20.047 - Car #8 - Paul Staniforth - Mitsubishi Evo 8MR- CLUB CLASS
1:20.229 - Car #26 - Michael Lewis - Honda Civic- CLUB CLASS
1:21.601 - Car #36 - Robert Catford - Mitsubishi VR4 - CLUB CLASS
1:22.402 - Car #64 - Leon Buitenhuis - Mitsubishi Evo VII - CLUB CLASS
1:23.062 - Car #171 - Dave Settle - Evo 8MR - CLUB CLASS
1:23.856 - Car #33 - Alex Hill - Nissan Skyline R33 GTST - STREET CLASS
1:23.934 - Car #87 - Kathleen McCormick - Mitsubishi Evo VI - STREET CLASS
Autosport Time Attack Round 1 Fastest Times
Open Class
1:14.562 - Car #2 - Mark Jantke - Nissan Skyline R32 GTR
$150 Autosport Direct Gift Voucher
Club Class
1:15.680 - Car #77 - Andrew Tessari - Mazda RX-7
$150 Autosport Direct Gift Voucher
Street Class
1:19.125 - Car #32 - Daniel Crisa - Nissan Skyline R32 GTST
$100 Autosport Direct Gift Voucher
Autosport Time Attack Round 1 - Top 10 Shootout
"The fastest time recorded by each "Top Ten" competitor through normal competition during the day will be used in conjunction with their "Top Ten" shoot out time to determine improvement of lap times as a percentage. A competitor scoring more than 100% indicates that the competitor recorded a faster time in the "Top Ten Shoot out" than during normal competition, less than 100% indicates a slower time."
100.34% Evan Harvey
99.97% Alex Hill
99.61% Andrew Tessari
99.37% Mark Jantke
99.29% Ryan Probert
98.85% Shane Carrol
98.08% Michael Willis
97.91% Steve Lightfoot
96.44% Michael Lewis
Autosport Time Attack Round 1 Top 10 Shootout Winner
100.34% - Evan Harvey - Mitsubishi Evo VI
$500 Cash Prize
Full Results and Session Breakdowns available soon.
Regards,
MGEC Committee