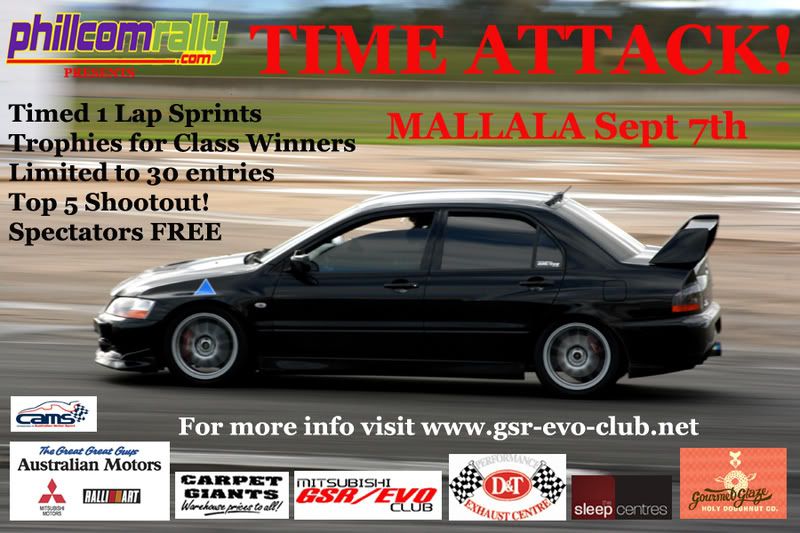 The Mitsubishi GSR/EVO Club and Phillcom Rally Present the first official Time Attack here in South Australia! The event will be held 7th September 2008 at Mallala Motor Sport Park.
The Phillcom Rally Time Attack will be limited to
ONLY
30 entries, positions will fill fast. Competition will be based on timed hot laps with ample opportunities to attain a personal best. No modification restrictions on entries.
The Phillcom Rally Time Attack will be the perfect forum for those interested to put their own driving skills and cars to the test! How quick will you be and how will you fair up to others?
Trophies for
ALL
Classes, and an overall winner of the Phillcom Rally Time Attack Top 5 Shoot Out! This event is sure to please both entrants and spectators with non stop action!
Platinum Sponsor:
Phillcom Rally
Gold Sponsor:
Australian Motors Mitsubishi
Silver Sponsors:
The Sleep Centres
Gourmet Glaze
D & T Performance Centre
Carpets Giants